Drake Contemplating an Early Retirement?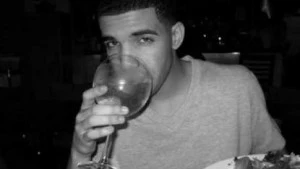 Drake is just 25-years-old, arguably in the prime of his rhyming career…and seemingly already contemplating an early retirement.
Drizzy recently told i-D Magazine that he's unsure about rapping into his mid-to-late 30s, especially if he finds that special woman he can settle down and build a life with.
"I personally think that when I find that person and when it is established we are going to enter a serious relationship–I mean I don't even know if I'll still be making rap music," the Young Money superstar told i-D. "I don't know how long I necessarily want to make rap music for.
"You know, there are artists who are 35 and up that still make rap and that still works for them," Drizzy continued. "I don't know if I want to be that guy. A lot of my music is about being young and figuring it all out. I don't know if I can still make my brand of music when I am up there. Maybe I'll be just acting or whatever it is. I plan to make as much music as I can until a story from Drake doesn't impact you as it used to."
Although Drake's feelings may point to and spell an early retirement for the Toronto MC, for now, he's very much invested in his career as an artist. Drizzy is current on the spring leg of his Club Paradise Tour, a trek that also includes fellow rappers such as 2 Chainz, J. Cole, Waka Flocka and French Montana.—Jakinder Singh