Diddy Talks G. Dep's Conviction, Ma$e and Beating Jay-Z for No. 1 on Forbes List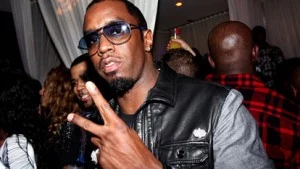 Diddy stopped by New York City's Hot 97 radio station on Wednesday night (May 2) to announce that renowned DJ Funkmaster Flex is officially part of his Ciroc team.
As the conversation between Diddy and Flex continued, the rap mogul touched on everything from being crowned No. 1 on this year's Forbes list of wealthiest hip-hop artists, being on a record with Ma$e again and, on a more serious note,  former Bad Boy G. Dep's recent guilty verdict for second-degree murder.
"I was like, 'Wow'," Diddy told Flex when asked what he thought of Dep's guilty verdict on April 17. "None of that was in G. Dep's nature. When there were certain things that he was going through with the substance abuse situation, he'd be a different person, but on an every day [basis], he was probably one of the nicest, most quietest, shyest, most humble cats that were out there. It was just so out of his character that it was mind-blowing.
"After the main announcement, I had heard that he had retracted his confession," Diddy continued. "I said, 'Okay, maybe he was under the influence when he confessed.' Then out of nowhere, they said he was convicted and it's a shame because he's such a great talent and it all kind of stemmed from substance abuse."
G. Dep, a longtime PCP user, was found guilty of the second-degree murder of Queens man John Henkel; a 1993 shooting that Coleman shockingly confessed to at New York Police Department's 25th Precinct in 2010, 17 years later. Dep is scheduled to be sentenced on Tuesday, May 8 and faces at least 15 years.
As serious as that conversation was, Diddy did have lighter moments with Flex.
He expressed excitement over getting on Wale's "Slight Work (Remix)" with French Montana and former Bad Boy Ma$e.
"Me and Ma$e are cool," Diddy commented. "We've kept in touch over the years. I love Ma$e. If it wasn't for Ma$e, I wouldn't be where I am today. Me and him were like Batman and Robin. It felt good to get back on a record with him."
He also took the time to rib his good friend Jay-Z for beating him on this year's Forbes list.
"I'm usually at No. 1," said Diddy, who earned $550 million to Hov's No. 2, $460 million. "Our plan was to always flip-flop on it. This was the year I told him that we had to flop it back to its original owner. We push each other, we inspire each other. It's just a beautiful relationship of natural competitiveness. But you know, it's back at Bad Boy."—Jakinder Singh