Yelawolf Back on Tour After Suffering Ruptured Spleen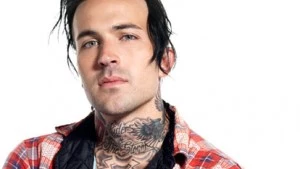 Yelawolf had to cancel his performance at the SXSW Shady 2.0 Showcase last month due to a ruptured spleen. The Alabama MC, however, has had time to recover, though, so much so that he's back on tour already.
Yela kicked off his new tour this past weekend, hitting Greensboro, North Carolina on Saturday (April 21) and Asheville, North Carolina on Sunday (April 22). The trek will continue with Yelawolf touching down in places like Miami, Manchester England, Paris, his boss Eminem's home city of Detroit and Manchester, Tennessee for the Bonnaroo Music & Arts Festival on June 7.
The comeback certainly marks a personal victory for Yelawolf, who was sidelined last month with the serious ruptured spleen injury.
"It started in Los Angeles when I jumped out of some rafters," Yela told Rhyme and Reason Magazine last month about the origins of his injury. "I just climbed up some rafters and jumped out; stage dived. I landed on someone's head and come to find [out] a month later that I broke their nose. I landed on someone's face, and I might have ruptured my spleen then."
His condition only worsened following another stage dive in a separate performance.
"In Madison, Wisconsin, I jumped in the crowd, and I just think I hit my back right on a button, and it popped and I started bleeding internally and ruptured my spleen," he continued. "I knew something was wrong immediately. The pain was crazy."
Yelawolf, who is currently working on his sophomore LP, Love Story, is scheduled to perform at the Beacham Theater in Orlando on Tuesday (April 24) and will be on tour till June 9.—Jakinder Singh