XXcLusive: Nas Discusses His New Single "Daughters"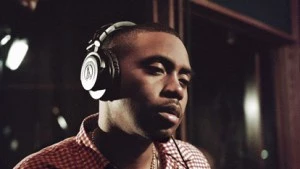 Nas calls it "shit for niggas with daughters." On Thursday (April 26), the hip-hop legend dropped "Daughters," the new single from his upcoming LP, Life Is Good.
The track has God's Son rhyming about his 17-year-old daughter writing letters to a man in jail, posting pictures of a box of condoms on a social network and him partially blaming himself for some of her risqué behavior for not being more strict. In all, Nas told XXL that the record was written and performed with love and honesty.
"Yeah man, I guess we're starting to give you the next chapter," Nas explained. "It's like a story in a way. We're about to give you the next records and give the people the album. That's just opening up the album to people, it's go time. We started, 'Nasty' been out there for a long time. Then 'The Don' that video should drop this week. Then, we open. The book is open. The movie begins. So 'Daughters' is like welcome to my world."
Adding to that, Nas said he merely wanted to express what it was like to see his daughter grow into a young lady on wax.
"Man, that's what I try to put into one song," he added. "Boy, it's amazing, man. She's so important to me and she always has been.  They grow so fast and time flies man. Before you know it, you're looking at a little lady.
"She's my first kid, my first time watching a child become a teen and a little adult before my eyes," he continued, poignantly. "That's one of the most important things in my life. She is. I can't get away from talking about it. It's actually one of the first songs I recorded for this album."
Nas' Life Is Good is due on July 17.—Shaheem Reid