Twista Should Sign With Kanye West's G.O.O.D. Music: Poll Results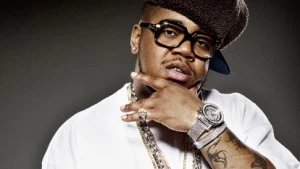 The majority has spoken and rap fans want to see Twista sign with G.O.O.D. Music.
When asked Tuesday (April 24), 'What label should Twista Sign To?' a whopping 76% voted on Kanye West's imprint.
"It's very possible," Twista excitedly told XXL recently about the likelihood of him signing to Yeezy's label. "My main producer, Traxter, is working a lot with [Kanye] lately, so that's a possibility.
"I don't think [Kanye] really got nobody like me over there, so you need a person like me up in there," he added about Yeezy's strong G.O.O.D. Music imprint, which currently counts acts such as Big Sean, Kid Cudi and Pusha T. "It's an easy vision. Can we make a hit together? We tried once or twice…it worked."
He has a case, as 'Ye crafted two of Twista's biggest records to date in "Slow Jamz" (2003) and "Overnight Celebrity" (2004).
Sixteen percent of voters put in their bid for "Another Label," while 8% thought Twista should sign with Cash Money.
Coincidentally, rumors flooded the net about the Chi-town MC signing with Cash Money last week.
While the free agent and master of the double-time rhyme keeps his options open, he's keeping busy working on his music. Twista has a Don-Cannon-helmed mixtape, which will be out with an impending release. The lead single, "Gucci Louis Prada," features YMCMB rapper, Tyga.
Twista's last album, The Perfect Storm, came out on EMI back in 2010. The Chi-town speed lyricist has over 20 years in the rap game.—Mark Lelinwalla