Scarface Announces New Album Rooted Due This Summer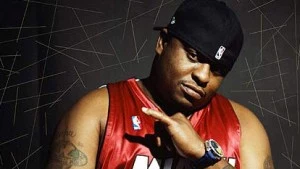 Scarface has a plan on how to make this summer hot—releasing his next album.
"S/o to everybody that can see this…. The new album title is "Rooted" releasing early this summer thanks for your patience..Out…" Face took to his Twitter to announce to the masses on Monday (April 23).
The LP would mark Facemob's 12th solo album. This announcement comes after Scarface and Beanie Sigel announced late last month that they're finally committing to doing a joint album together.
As guests on Showoff Radio on March 29, B. Sig and Face confirmed their long-awaited collaborative album, Mac N Brad. The duo had the track, "Mac & Brad," which appeared on Sigel's debut LP, The Truth, back in 2000.
Statik Selektah, producer and CEO of Showoff Records, confirmed the moment via Twitter, as did Face and Sigel with their respective accounts.
"Man, I was just on the radio with Beanie Sigel & Scarface announcing they are doing an album…Mac N Brad album coming… #HipHopMoment," Statik tweeted out to the masses.
Scarface added via his own Twitter account:
"Follow the real beanie @BeanieSigelSP Mac and Brad comin soon…"
The duo has rhymed together alongside Jay-Z on Face's "Guess Who's Back" and Hov's "This Can't Be Life" and "Some How Some Way." In addition, they appeared together on "Rain" off the Broad Street Bully's 2007 album, The Solution.
Scarface released his last solo album, Emeritus, back in 2008. That LP featured the likes of Lil Wayne and fellow H-Town representatives Bun B, Slim Thug and Z-Ro.—Jakinder Singh