Nicki Minaj is Back on Twitter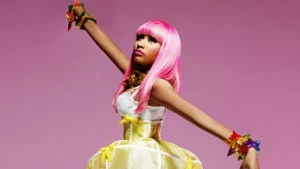 Nicki Minaj is back on Twitter.
Last week, XXLMAG.COM reported that Nicki Minaj was considering a possible return to the Twittersphere. Turns out, the Young Money princess reactivated her twitter account, early Tuesday morning (April 24), ending a nine-day hiatus from the social network.
When she previously said goodbye to Twitter, the Head Barb left behind over 11 million followers, making her the most popular MC on the social networking platform, and the 11th most followed individual in the world. Due to these massive numbers, Nicki's account hasn't rebooted yet, but over the past hour her follower count has jumped from 67,675 [1:45 p.m. EST] to 191,002 [2:30 p.m. EST].
Minaj originally abruptly deleted her twitter account on April 15th, reasoning, "A voice in my head told me to delete my Twitter and that's what I did." She also explained to Capital FM's James Barr that another catalyst that motivated her decision was because "needed time to herself."
Luckily for both Nicki and her Barbz, Twitter allows accounts to be fully restored within a thirty-day window after being deactivated. According to Twitter's support center, in most cases it only takes a few minutes for account data (such as tweets, followers, favorites, and etc.) to be entirely restored. The high volume of Nicki's followers might just be what's keeping her account from being restored instantly, as the YMCMB princess certainly surpasses the criteria of most people's account.
Nicki Minaj certainly surpasses the criteria of "most cases."
@NickiMinaj has also yet to post an official comeback tweet. It's been a busy month for Minaj to say the least. The Queens-raised rhymeslinger released her sophomore album, Pink Friday … Roman Reloaded, back on April 3.—Christian Bonoan