Kanye West Refutes Making Kim Kardashian/Beyoncé Comparison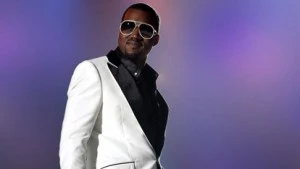 Kanye West admitted falling in love with Kim Kardashian, but that doesn't mean he's comparing Kim K to Beyoncé.
Yeezy recently told US Magaizne that he never referred to Kim as "my Beyoncé," shooting down an internet rumor that's been buzzing for a while, in the process.
"Of course there are a lot of media inaccuracies surrounding this past couple of weeks, especially the 'She's my Beyoncé' quote," West, 34, told the magazine. "I would never compare anyone to my friend's wife."
"Come on now, that doesn't even sound like me," West added. "If I don't say something in a rap or on Twitter, it's not true."
West and Kardashian have been photographed together in the brief time since Yeezy dropped, "Theraflu," which he later renamed to "Way Too Cold." On the record, he rhymes:
"And the whole industry wanna fuck your old chick/Only nigga I got respect for is Wiz/And I'll admit, I fell in love with Kim/Around the same time, she fell in love with him/Well, that's cool, baby girl do your thing/Lucky I didn't have Jay drop him from the team."
The him 'Ye is referring to on the song is New Jersey Nets forward Kris Humphries, whose marriage to Kim K infamously lasted only 72 days. Yeezy's big brother, Jay-Z is a minority owner of the Nets franchise, which is scheduled to move to Brooklyn for the 2012-13 NBA season.
In a one-on-one with Kim K on NBC's Today earlier this month, Kardashian admitted to loving Kanye's "Way Too Cold" track, but dodged direct questions of the two being an item.—Jakinder Singh