Juvenile Wants to Collaborate With Jay Electronica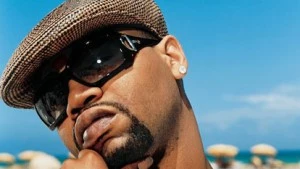 Juvenile is proud of all of the rappers who made it out of New Orleans like he did. One such MC is Jay Electronica.
Juve recently told XXLMag.com that he'd love to collaborate with Electronica, who grew up in the same Magnolia Projects in New Orleans as he did.
"Hell yeah, I would do a song with him!" Juvenile said of Jay Elec. "Dude is off the muthafuckin' chain, I'm telling you!"
Before that, Juve was far from bashful, telling XXL that he'd love to secure collaborations from the likes of Jadakiss, Lil Wayne, Drake and Jay-Z—the latter two MCs, he believes owe him return favors—for his new LP, Rejuvenation, which is scheduled to drop on June 19.
But working with Roc Nation rhymeslinger Jay Electronica for a little bit of N.O. home cooking would be extra special in Juve's eyes.
"He's from the Magnolia Projects," the former Hot Boy said of Electronica. "I know his family members. He wasn't allowed to hang and do none of that.  He would stay inside and he wrote about everything. A lot of cats don't know him because ya know, he younger than a lot of us.  But I'm here to verify, I know the cat.  I know everyone from the hood. Everything I do has a little something to do with New Orleans."
Jay Elec makes mention of his original stomping grounds in his underground hit, "Exhibit C."
"You either build or destroy; where you come from?" Elec raps on the track, "The Magnolia projects in the 3rd ward slum."—Chanel Clark