Juvenile Tears Down SOBs in First New York City Performance in Eight Years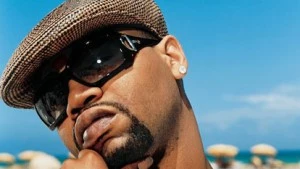 In his first New York City performance in eight years, Juvenile had everyone that packed into SOBs on Thursday night (April 19) backing their thangs up.
The New Orleans MC and former Hot Boy performed all of his classics from his Cash Money days and threw in a few new joints off his upcoming album, Rejuvenation, which is scheduled for a June 19 release.
After tearing through vintage hits like "Set it Off" and "Back That Azz Up," Juve laced into newer material, including "Mardi Gras," "They Sleeping On Me" and "Power" his new LP's lead single, featuring Rick Ross.
When XXLMag.com asked him how it felt to be back in Manhattan after going on hiatus for eight years, he said: "It was great man. It still is. How many people can say that they have this many people in the building? It's a Thursday. They all came in and said they grew up to my music.  You inspired me to do this and to do that.  And then you have cats that say they like the new songs."
"My main reason for coming up here was to promote the new songs, but when I got here a couple days ago, I realized that, 'Hey, I gotta sing the old songs," he added. "How can I translate the new songs? I gotta get their ears first. It worked out real good for me."
Rejuvenation marks the 10th studio album of the rap veteran's career, with Beast Mode (2010), being his last offering.—Chanel Clark