Juvenile Looking For Features From Drake, Jay-Z and Jadakiss on New Album Rejuvenation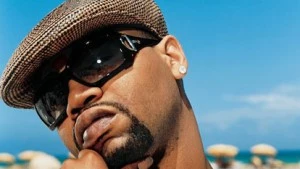 A favor for a favor. That's what Juvenile is looking for.
After Drake re-made Juve's classic cut, "Back That Azz Up" with "Practice," Juvenile is looking for the favor to be returned in the form of Drizzy jumping on his new album, Rejuvenation, which drops June 19.
"We done (VH1)'s Hip-Hop Honors together and was talkin' 'bout doing music together," Juvenile told XXL. "We never got around to actually getting to the studio, but I know it's coming. I'm gon' get the feature.
"I mean, he used my song on his album," added Juve with a smile.
And Drake isn't the only heavyweight MC that the New Orleans MC is looking for a feature from. If he has it his way, Jay-Z and Jadakiss will lend their support to the project as well.
"I'm tryna get Jay-Z on there, 'cause he kinda owe me one," said Juve, referring to his feature on "Snoopy Track" from Jay's 1999 LP, Vol. 3… Life and Times of S. Carter.
"I'm an old LOX fan. So I want Jadakiss. If I could get anybody from the LOX on one of my songs, that's cool."
Juve already got Rick Ross to lend his services to "Power," Rejuvenation's lead single, which was released online in November of 2011.
"I'm a fan of his work," Juve said of Rozay. "I think his work ethic is crazy. Every week you hear a new single on the radio. If it's not his song, it's a feature. Right now I know Young Money making a lot of noise out there, but I think he the only other cat that's making just as much noise as Young Money."
Rejuvenation marks Juveniles 10th studio album.—Calvin Stovall