Is Eminem Performing With Dr. Dre and Snoop Dogg at Coachella?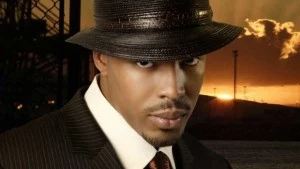 Warren G might've let the cat out of the bag.
A post insinuating that Eminem, Daz Dillinger and G may be heading to Coachella appeared on Warren G's official site yesterday (April 10), although it was taken down shortly after.
"Dr. Dre will perform at the 2012 edition of the annual Indie festival 'Coachella' in the desert," the post read. "The good doctor will perform with all times friends Snoop Dogg, Daz Dillinger, Warren G & Eminem. Kendrick Lamar will also be here to perform their new single 'The Recipe.' Y'all ready to feel the wrath of the Aftermath ? Let's gooo!!"
And if that lineup wasn't enough, Wiz Khalifa is also set to join the MCs during the set, according to Rolling Stone. But Warren G's publicist later released a statement to Billboard denying the MC's knowledge of the alleged Coachella appearances.
"Warren G is not announcing that he and Eminem will perform with Dr. Dre and Snoop Dogg," the statement read. "Warren had no knowledge that any such announcement was being made until after it was posted. Any postings involving him and other artists were made without his knowledge or consent and he is not willing to confirm or deny anyone's involvement in this year's Coachella event. We apologize for any confusion that this caused."
This year, Coachella will span two identical weekends, with Dr. Dre and Snoop Dogg set to close out the festival on April 15 and 22. It is unknown if the duo will appear at either or both shows as of press time. A$AP Rocky, Frank Ocean and Black Keys, among others, are also set to perform. —Gina Montana