Flo Rida Ordered To Pay $80k For Concert No-Show in Austrailia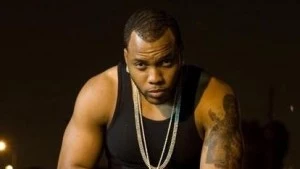 Flo Rida has landed himself in hot water after failing to appear at a scheduled concert in Austraila.
According to the New York Post, the rapper, real name Tramar Dillard, was ordered to pay concert promoter Brent Lean $82,540 in performance and damage fees after missing a scheduled performance at the Fat as Butter music festival last-minute. The order was placed last Friday (April 13) by New South Wales Judge Judith Gibson.
Lean claimed that Flo was given more than $50k up front for the performance to guarantee that he'd appear, however the rapper reportedly threw a "hissy fit" and refused to hit the stage. "We basically got a call at 3 p.m. saying Flo Rida had thrown a hissy fit [and] was not happy about his Sydney accommodation and had stormed off," said Lean, who's also the managing director of Mothership Music.
Moments after the event, Flo took to Twitter to explain his no-show tweeting, "I was looking forward to performing for you but due to unforeseen circumstances I wasn't able to do so last night." His failure to appear at the show—which was to feature him as the headlining act— left more than 10,000 fans "high and dry," according to Sydney Morning Herald.
Judge Gibson ruled that the rapper's failure to pay the ordered amount will result in a freeze of his Australian assets.  "We are seeking costs that we expended, out-of-pocket expenses including accommodation, vehicles and damage to our client's business and goodwill," said attorney of Mothership Music, Stephanie Borg who also revealed that she was having trouble with "serving him at the moment."
As of press time, there's been no word on the situation by Flo Rida nor his camp. Stay tuned to XXLMag.com for more details.—Ralph Bristout (@RalphiBlackmon)