Fat Joe Talks Landing Mary J. Blige on "Another Round" Remix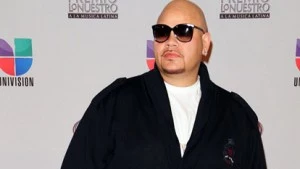 Fat Joe has collaborated the likes of Lil Wayne, Nas, Diddy and R. Kelly (to name a few) throughout his 20 years in the rap game.
But throughout that time, there was always one artist that Joey Crack hesitated to reach out to for a collaboration—the Queen of Hip-Hop Soul, Mary J. Blige.
"I always wanted to rock with her, but I was like, 'If I tell Mary to get on a joint and it ain't a big hit, then that shit ain't a good look,'" Joe told XXLMag.com. "I saw her and she was like, 'Yo Joe…I'm loving 'Another Round.' She was like, 'I want to get on the remix. Send it to me!'
Excited, Joe threw the record her way and the results are a banging remix of "Another Round," which also features Chris Brown (as it did on the original) and new additions Fabolous and Kirko Bangz. The record hit the net Monday (April 2).
"She got on it and bodied that bitch," Joe said. "You just can't [ask for more]."
And the Bronx bomber was also excited to what Fab and Kirko contributed to the record as well.
"When you talking to the young ladies, [Fab's] your Bin Laden," Joe said. "He's the honorary guy to fuck with them bitches. You gotta call Fab asap.
"Then you got Kirko Bangz…he's on fire out of Houston," he added. "I was like, 'What's up? You want to get on this remix?' He was like, 'Hell yeah, big homie!'"
Joe says the "Another Round" remix is in the process of him working toward his next album.
"I'm done with this right here, when I want to be done with this," said Joe, 41, with a youthful exuberance as if he was rapping right off his Bx block. "This is what I love to do. Right now, all I'm doing is carrying the torch for niggas who been in the game and people think it's over for them and they're just gonna keep coming with shit."
In related news, a picture hit the net, picturing Fat Joe alongside Suge Knight, wearing matching Polo hoodies.
Joe's camp revealed that the photo was taken at producer Scott Storch's house last weekend.—Mark Lelinwalla