50 Cent Lays Claim to Young Buck's Recordings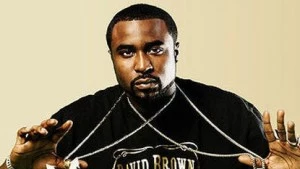 50 Cent is laying claim to Young Buck's compositions and recordings, according to the Wall Street Journal.
'Fif is not cool with a recent motion to sell Buck's intellectual property in a bid to pay off his creditors. That's because 50, who signed Buck to his G-Unit Records back in 2004, says he made still a standing recording agreement that covers all of the Cashville, Tennessee MC's intellectual property.
The Wall Street Journal goes on to report that 50's attorneys are asking a bankruptcy judge to block the sale until they can work out just what Young Buck is and isn't allowed to sell.
"The creditors are left with no choice but to file this opposition to ensure that the trustee is not seeking to adversely affect the creditors' rights in assets that they own, or in which they have rights and interests," 50 Cent's attorneys wrote in court papers recently signed. "Thus, all compositions created by the debtor have already been irrevocably conveyed to Jackson (and Universal), and G-Unit retains irrevocable rights of 'every kind and nature,' including to rights to royalties, copyrights, to renew/extend copyrights and to causes of action," attorneys wrote.
'Fif has long maintained that his label owns 100% of all rights of recordings that Buck did for G-Unit.
Earlier this month, Buck told DJ Whoo Kid on Shade 45 that he'd be willing to rejoin the Unit, offering, "It's been a long time since I had any type of conversation with Banks, Yayo, 50… anybody, really through that camp, it's been a long time," said Buck during a call to the station. "My thing is I will say, at the end of the day, we've made history and I would never consider not taking the chance to make history again if given the chance."—Jakinder Singh