Nas to Premiere New Single on Hot 97 Tomorrow Night (March 15)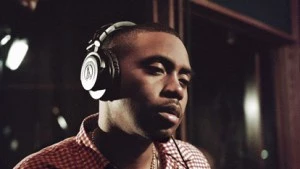 Nas is expected to debut a brand new single, "The Don" tomorrow night (March 15) with Hot 97's Funkmaster Flex, a source close to the rapper exclusively confirmed to XXLMag.com.
Although the producer of the track hasn't been confirmed as of press time, the same source revealed that the late and legendary Heavy D is rumored to be a co-producer on the record.
Fans would have to look back to August 9, 2011, when Nas dropped his last single, "Nasty," off his forthcoming LP, tentatively titled, Life Is Good, which is set to be released some time this year. Ever since, however, the buzz has over the proposed project has waned.
Salaam Remi, who helmed "Nasty," is the only confirmed producer on Nas' new album thus far, Pete Rock announced on Twitter that he's working with Nas. In addition, recent images hit the net of Nasir and Swizz Beatz in the studio together.
In January, Nas got his fans excited via an electrifying verse on Rick Ross' "Triple Beam Dreams" off the Bawse's, Rich Forever mixtape.
"A project-minded individual, criminal tactics/Us Black kids born with birth defects, we hyperactive," Nas begins the verse with. "Mentally sex-crazed, dysfunctional they describe us/They liars, the end of the day, we fuckin' survivors/I remember watching Scarface the first time/Look at the big house, that Porsche paid for by crime/How could I sell this poison to my people's in my mind?/They dumb and destroy themselves is how I rationalize."
UPDATE: Earlier tonight, Nas released the cover artwork of his new single which can been seen below:
Check back with XXLMag.com tomorrow night for the audio of Nas' new single titled, "The Don".—Mark Lelinwalla with additional reporting by Adam Fleischer