Lil Twist Talks Meeting Limp Bizkit's Fred Durst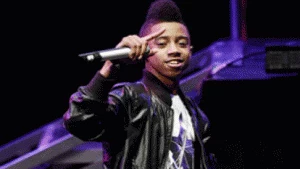 Lil Twist was only four years old when Limp Bizkit dropped the debut album, Three Dollar Bill, Yall$, back in 1997. So, imagine the shock the young YMCMB rapper had when Cash Money recently signed the 1990s rock-rap band and Twist learned that they'd be calling the same label home.
That feeling came to a head when Twist recently met Fred Durst, Limp Bizkit's longtime frontman, in Miami.
"I just met Fred Durst the other day in Miami," Twist recently told XXLMag.com. "Uncle Stunna introduced me and I just met him. I didn't even know who it was when I got in the studio. I just thought I was meeting an old man. He was like, 'Yeah, Limp Bizkit.' I was like, 'Oh my God, that's Fred Durst!' That shit was so crazy, he was skating around and stuff."
Two weeks ago, Lil Wayne spilled the beans on Cash Money's signing Limp Bizkit and the imprint's co-CEO Baby confirmed the announcement.
Based on Birdman's remarks to XXLMag.com that the label is trying to grow in different areas such as "pop, rock, gospel and country," young Twist says he wouldn't be shocked to learn about more unlikely acts signing to the YMCMB machine.
"I wouldn't be surprised if I see CeCe or BeBe Winans coming to the studio," the former XXL Freshman said laughing. "We're an empire. We got artists from Lil Wayne to Birdman to Busta, Mystikal and Christina Milian, Nicki, Drake, Tyga. It really makes no sense, but it's going to make more sense."
Twist's debut album, Don't Get It Twisted, is scheduled for a March 20 release.—Mark Lelinwalla