Drake, Nas, Rick Ross, 50 Cent & More to Perform at Open Air Frauenfeld Festival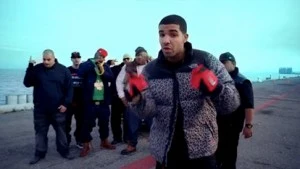 South by Southwest (SXSW) isn't the only music festival that should capture the attention of hip-hop heads this year.
The Open Air Frauenfeld Festival 2012, which runs from July 6th – 8th in Frauenfeld, Switzerland, is set to be one of the largest outdoor concerts of the year. This year's event features an all-star roster including Drake, Nas, Rick Ross, 50 Cent, Yasiin Bey (Mos Def), J. Cole, Wiz Khalifa, A$AP Rocky and more.
Open Air Frauenfeld follows on the heels of this week's South by Southwest (SXSW) festival, which takes place this week, from March 13th – 18th in Austin, Texas.
Last week, XXL reported that Jay- Z will return to SXSW for a second year in a row, opening the event with the "Amex Sync Show" which will air live via YouTube Monday (March 12) at 8 p.m. EST.  Hov joins the likes of earlier announced performers including T.I. and 50 Cent. The week-long event will also feature a special show from XXL Freshman Live Concert series, starring former XXL Freshman Kendrick Lamar and members of the current Freshman class, Hopsin, Danny Brown and Future.
The Open Air Frauenfeld Festival certainly has its fair share of history as well. Created in 1985, the annual Swiss festival has housed performances by hip-hop heavyweights, including Jay-Z and Cypress Hill, just to name a few. The Open Air Frauenfeld Festival will take place from July 6th – 8th in Frauenfeld, Switzerland. For more information and tickets to the event, visit the Open Air Frauenfeld official site.—Shamecca Harris