Nas' 10th Album Will "Tear The Skin Off Your Face," Say Producers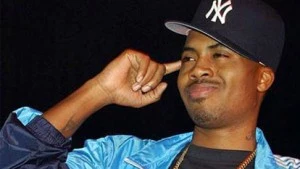 Nas may have to change his nickname from Nasty Nas to even Nastier Nas in preparation of his 10th studio album.
That's because Da Internz, who are producing God Son's next LP, promise that fans aren't going to believe how an already lyrically-sharp MC has only gotten sharper with his darts.
"This Nas album that peoples going to hear is not the Nas that is just like, 'Yo, this is cool this is cute,' this is the Nas like, 'Yo, really?" Da Internz told RapUpTV. "I'm really trying to tear the skin off your face,' pause. So like, he's not playing around…"
Nas had originally named his next album, Life is Good, but never set a concrete release date. The album's only proposed single thus far, "Nasty," was released on iTunes on August 9, 2011.
In related news, Nas' manager, Anthony Saleh, recently told XXLMag.com that the Queensbridge veteran never had a new label called Kings and Queens. That rumor was sparked by YMCMB rapper Tyga, who incorrectly told MTV's RapFix Live that Nas was spearheading a label by that same name.
"[Nas] actually has a label called Kings and Queens that he just started," Tyga said. "So he was like, it's just cliché that I sent him a song called '[King] and Queens' and he just started a label called Kings and Queens, which is crazy." When contacted by XXLMag.com, Saleh said the report was "not true."
Tyga featured Nas and Wale on a track called, "Kings and Queens" on his own Careless World: Rise of the Last King album.—Jakinder Singh