Pharrell Talks About Scoring the 84th Annual Academy Awards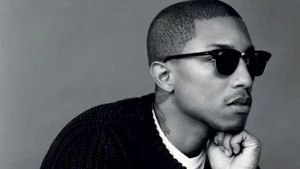 It's an opportunity like no other and Pharrell is savoring it.
Skateboard P will soundtrack Hollywood's biggest night, providing the music for the 84th Annual Academy Awards on Sunday (Feb. 26).
"Hans Zimmer and I are the music consultants this year for the Oscars , which also entails like providing the music and making sure everything is sound," Pharrell recently told hip-hop journalist Miss Info. "Pun intended. As a child watching the Academy Awards, it was the most prestigious thing you could see, so the actual ceremony the sound needed to be that much better. It's the assistance to the visual, so it has to be right."
Pharrell believes that the best scoring to a film is when one chooses the kind of music that doesn't overshadow the picture and that's the similar aim that P wants to deliver with the Academy Awards.
"That's what let's you know music is perfect because it didn't get in the way of the film," Pharrell said of the kind of scoring that complements the visuals. "When you say you don't remember the sound, that's sort of an indication that the music was perfect. It went along with the show. It was all like one cohesive cord.
Our job is again to accompany the visual," he continued. "It's not meant to get in the way. It's meant to do it's job and assist the overall pleasure. It's supposed to assist it and not get in the way."
In other news, Pharrell was recently seen in the studio with the likes of Busta Rhymes, Mac Miller, Kendrick Lamar and Reek Da Villain.
A cornerstone of the Neptunes, Pharrell is also busy pitching his liquer, Qream. —Jakinder Singh