Warrant Issued Against Juvenile for Unpaid Child Support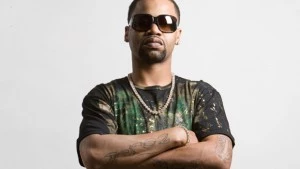 A Louisiana judge ordered an arrest warrant against Juvenile on Friday (February 24) for failure to pay more than $160,000 in unpaid child support.
According to court documents obtained by tmz.com, the former Cash Money rapper hasn't forked over money for his 13-year-old son since December 2006. An order has been issued to arrest Juvie on sight. The "Ha" star is facing 90 days in prison unless he pays $50,000 to stave off the arrest warrant.
A representative for Juvenile could not be reached by XXLMag.com as of press time.
However, the New Orleans lyricist told tmz.com the ordeal was "a bunch of bullshit."
"I was never informed there was a warrant issued for my arrest," Juvenile explained. "My son stays with me most of the time…I take care of my son…I love my son."
The rapper said he would notify his attorney and "handle it."
Currently, the veteran rhymer is prepping for the release of his latest project, Rejuvination and recently dropped a mixtape, Mardi Gras featuring contributions from Rick Ross and fellow CMB alum Mannie Fresh. —Jayson Rodriguez