DMX Return to New York City For Live Show, Pushes Album Back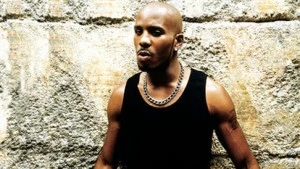 DMX proved his bark still has plenty of bite when he performed at S.O.B.s in his return to New York City show on Thursday night (February 23).
"Ain't no place like New York!" X screamed before a sold-out crowd upon taking the stage at S.O.B.s.
Hosted by The Breakfast Club of New York's Power 105.1's and Bazaar Royale with his Ruff Ryder crew surrounding him, X brought the raw, gritty essence of hip-hop back by opening the show with, "We Right Here," followed by "Who We Be."
Superproducer and longtime collaborator Swizz Beatz joined X on stage for a rousing rendition of the "Ruff Ryder Anthem." Throughout the show, X did a call and response with the crowd, chanting, "Flesh of my flesh," with the rabid audience yelling, "Blood of my blood" right back.
From there, the Yonkers native tore through more classic hits like, "Get At Me Dog" and "Up in Here."  At one point during the show, he shared a bottle of Hennessy with the crowd.  He ordered his fans to, "Sip and pass, sip and pass," the cognac, finishing the bottle off when it was passed back to him after circulating throughout the audience.
The show wouldn't be right if the X man didn't growl or bark, so he did just that to let everyone know the dog was still in the building.
The dog then unleashed his new single, "I Don't Dance," featuring Machine Gun Kelly. Although MGK wasn't in the building, his idol held it down on his own, before concluding the show by asking everyone to put their lighters in the air as he performed "Slippin.'"
One thing that is blatantly evident is that DMX hasn't changed one bit. His voice is still gritty, while his lyrics remain raw as ever. That vulnerability and compassion that is heard on his records was definitely felt in his performance Thursday night.
His homecoming show was greatly anticipated in NYC after a lengthy history of run-ins with the law, including a 211-day bid in a Yuma County, Arizona that ended last July.
"It's not like I'm back at it," X brieflt told XXLMag.com after the show. "Every time I go to jail and come home, once a week I got a show.  So I was like, I stay conditioned."
Tashera Simmons, ex-wife and childhood sweetheart to DMX, came through to show her support as well.
"That's my best friend," she said of X. "This is his first time back in New York for a minute. I'm very proud of him and I'm glad he's really trying to get himself together."
The former husband and wife have been confirmed to take part in VH1's reality series, Couples Therapy.
Meanwhile, X was prepping his Undisputed album, his first LP in six years, for a March 27 release, but he told XXLMag.com that it's looking more like a "second quarter" drop.—Chanel Clark