DMX Doesn't Care for Drake, talks Rick Ross & Jay-Z During Interview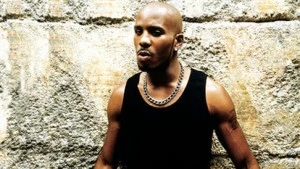 DMX is scheduled to make his way back into the hip-hop game with the March 27 release of his first album in six years, Undisputed. But don't expect a verse from Jay-Z or a hook from Drake on X's return project or anytime soon for that matter. The rapper stopped by The Breakfast Club on New York's Power 105.1 dial on Thursday morning (Feb. 23) to talk about his music and who he's feeling right now. Hint: It's not Drake.
"I don't like anything about Drake," X said bluntly. "I don't like his fuckin' voice. I don't like none of the stuff he talks about. I don't like his face. I don't like the way he walks, like nothing. I don't like his haircut."
When asked who he was feeling right now, X responded: "J. Cole is nice, J. Cole is nice, lyrically I heard his first song on the radio before I knew who he was and I was like 'Damn! Who's that?'" He also had high praise for Machine Gun Kelly. "He's better than 80% of the rappers out here," he offered. X and MGK collaborated on the track, "I Don't Dance."
Later in the interview, Charlamagne Tha God shared that he felt Young Jeezy lyrically, to which X quickly replied, "Jeezy, lyricall?" Charlamagne then adjusted his comments—stating that Jeezy conveyed a similar feeling to 2Pac in his music, but that his nemesis Rick Ross was lyrical, just like The Notorious B.I.G. "Rick Ross looks more like Biggie," X chimed in. "He's alright…he just talk about eatin' and girlfriends too much…how much can a nigga eat? How much weed can you smoke?"
X also talked about his last years at Def Jam and what happened during Jay-Z's tenure as the label's president. "How do [Jay-Z] listen to a whole album, pick a single, shoot a video then don't know," said DMX. "Okay, I see what's really good. You tryin' to eliminate the competition."
DMX was released from a 211-day prison bid in Yuma County, Arizona last July. X's first two albums in 1998, It's Dark and Hell Is Hot and Flesh of My Flesh, Blood of My Blood, made him the second rapper in history to have released two albums in the same year, which both debuted at No. 1 on the Billboard 200. The other was 2Pac with All Eyez on Me and The Don Killuminati: The 7 Day Theory in 1996.
X will be performing at New York City's S.O.B.'s tonight (Feb. 23).—Nicholas Sella