2 Chainz Says He's Always Been a "Nice" Rapper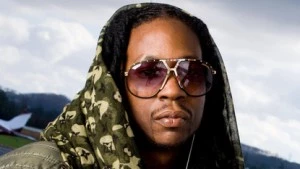 Things haven't changed much for 2 Chainz if you ask him.
As the lanky rapper's buzz skyrocketed in 2011, chatter around the internets was that the spitter formerly known as Tity Boi had vastly improved. But, to let him tell it, he's always been nice — rap fans have just been sleeping.
"I haven't changed my process of recording and thinking," 2 Chainz tells XXL. "T.R.U. REALigion was my eighth solo mixtape. Not to mention the two Playaz Cirlce albums that I put out. The [second] Playaz Circle album I think did 8, 000 the first week. I was crunk, not about the album sales. For some reason I just thought it was finally gon' catch up."
Things didn't catch up right away, but last year, 2 Chainz's hard work paid off. His Codeine Cowboys mixtape earned him notoriety as a solo act and his DJ Drama-helmed, T.R.U. REALigion mixtape—which includes the highly popular "Spend It (Remix)" featuring T.I.—certified him as one of hip-hop's most buzzworthy free agents. Since then, he's become a sought after guest MC—making appearances on songs with Young Jeezy, Wale and Rick Ross, just to name a few.
But how exactly did 2 Chainz get to this point?
"My whole thing was just tryna to find a new avenue because radio is kinda hard to get to and I would just keep shootin' virals and visuals," he explains. "I'm comfortable being on the camera. I'm comfortable being a tall nigga. I'm comfortable being fresh as fuck and then try to relay these bars through virals and shit like that. I didn't have no radio love 'til just recently so for the most part I was just trying. For me, I become a fan, like, 'what would I like to see as far as an artist?' I just applied that shit and it started working for me."
Make sure to log on to XXLMag.com on Tuesday (January 17) to read 2 Chainz break down his verse on Rick Ross's "Fuck Em." —Carl Chery (@cchery)