Political Activist Fred Hampton, Jr. Criticizes Jay-Z Over Lyrics, Calls Him "Slave-Z"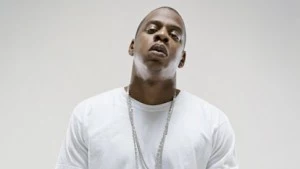 Jay-Z is coming under fire for lyrics on "Murder to Excellence" off his and Kanye West's Watch the Throne album.
Fred Hampton, Jr., the son of late Black Panther Party leader Fred Hampton, is taking exception to Jay-Z's line on the song, in which he spits: "I arrived on the day Fred Hampton died/Uh, real niggas just multiply."
According to the Ruby Hornet website, Hampton, Jr. addressed Hov's line while speaking during a screening at the University of Chicago this past weekend.
"He was assassinated," Hampton, Jr. said. "Saying Fred Hampton died is like the school teacher telling students that Christopher Columbus discovered America."
He went on to refer to Jay as "Slave-Z."
Jigga's line was referencing his December 4th birthday, which was also the same date that Fred Hampton was murdered in an FBI raid. –Jakinder Singh