Juvenile Cosigns Drake's "Back That Azz Up" Remake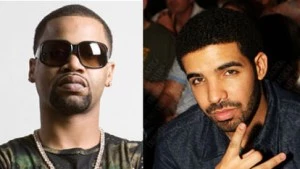 Since leaking last weekend, the rap world can't stop talking about Drake's new album, Take Care. One of the biggest topics of discussion is the track titled "Practice," which surprisingly finds the Toronto-native reinterpreting Juvenile's 1998 smash hit, "Back That Azz Up," and turning it into a slow jam.
XXL spoke to the New Orleans rap vet to find out his thoughts on the song.
"I'm kind of flattered that it was Drake and that it's an R&B song," he said. "I never pictured it to be used that way but he did a great job with it, man."
Listen to the two songs below:
Juvenile "Back That Azz Up"

Drake "Practice"

Juvie, Cash Money's marquee artist back in the 1990s, said he first heard the song about a month ago when Cash Money parent label Universal contacted him about clearing the sample.
"We started going through the clearance process and stuff like that," he said, "and when I heard it I was impressed because I really thought that 'Back That Azz Up' was a hard song to remake. The fact that he took it somewhere else, I think it was big. I like that. "
Look for a full-length feature with Juvenile tomorrow (November 10) morning on XXLMag.com. —Jesse Gissen