Big Sean Doesn't Mind if Drake Borrows His Style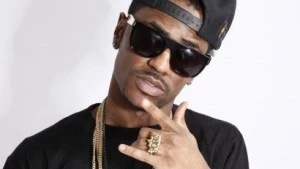 From the track "Round of Applause" to Take Care's "Underground Kings," a lot of speculation has been brewing over whether or not Drake has been biting G.O.O.D Music artist, Big Sean's voice cracking inflection.
The Finally Famous MC revealed to XXLMag.com that, whether that's the case or not, there's no ill will.
"I don't feel no way about [all these rumors]," Sean tells XXL. "A lot of people make it so that me and him have beef and it ain't no beef between us. Drake is one of my favorite artists and I ain't got nothing against the guy. I respect his work. No problems at all."
In the past, Drake has admitted to borrowing the Detroit-native's style, specifically channeling his signature "Supa-Dupa" flow.
"That flow, I trace it back to Big Sean," he said during an interview. "That's the first guy I heard utilize that flow throughout the duration of a verse. I'll give him that credit."
But Sean gives Drake credit for influencing hip-hop in his own way. "As far as styles go, [Drake's] made a lot of styles up himself," he said. "He's definitely someone that hip-hop really needs."
Big Sean is currently on his worldwide Finally Famous tour. Stay tuned for his XXL XXcLusive tour recap tomorrow (November 14). —Ralph Bristout