Action Bronson, DJ Whoo Kid to Attend Second Annual Buma Rotterdam Beats Festival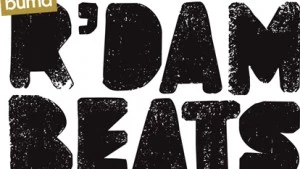 Hip-hop will invade the Netherlands tomorrow (November 17) when the second edition of the annual Buma Rotterdam Beats festival kicks off in Rotterdam.
A conference focusing on new music, the three-day event will feature an award show (Dutch State Awards), panel discussions on music, business and journalism, among other topics, as well as a number of performances. G-Unit's own DJ Whoo Kid will be a keynote speaker during the conference and will be holding court on marketing tactics and strategy. Action Bronson will also be on hand for his first performance in the Netherlands.
The festival will also feature the Beat M Up International Beat Battle during which aspiring artists will also get a forum to play their songs and instrumentals for industry professionals. XXL Magazine, Okayplayer and BBC 1Xtra will on be on hand for the event. In addition to hip-hop, the festival will also hold events on R&B, reggae and dubstep.
The Second Annual Buma Rotterdam Beats Festival takes place November 17-19 in Rotterdam. —XXL Staff