Win Tickets to Jay-Z & Kanye West's Watch the Throne Tour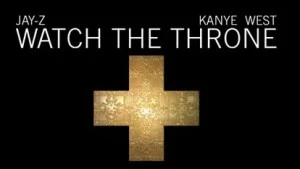 Jay-Z and Kanye West will be kicking off the North American leg of their highly anticipated Watch the Throne Tour, tonight (October 28) and in celebration of the monumental concert experience, XXL will be giving away a pair of tickets to one lucky reader.
In order to win, fans have to email XXL@harris-pub.com with their full name (first and last) along with the correct answer to the following trivia question: What is the name of the famous rock musician that owned one of the studios that Hov and Yeezy recorded WTT in?
Please put "Watch the Throne Tickets" in the email subject line along with which date you would like to attend [see below for the full tour schedule]. One winner will be picked at random and notified by XXL. Please be advised that the Atlanta shows this Friday and Saturday, as well as Sunday's Greensboro concert will not be included in the contest.
Tickets for the Watch the Throne Tour are currently on sale here.
For those fans that cannot attend, as previously reported, Jay and Yeezy have partnered with GlobalHue to stream every show online at VOYR.com. Subscription to that service—which also includes exclusive behind-the-scenes look at rehearsals and exercise routines along with an documentary on Kanye and an animated series based on his "Runaway" film—costs $4.99 a month.
Good luck. —XXL Staff
10/28/11 – Atlanta, GA Philips Arena
10/29/11 – Atlanta, GA Philips Arena
10/30/11 – Greensboro, NC Greensboro Coliseum
11/1/11 – Baltimore, MD 1st Mariner Arena
11/2/11 – Philadelphia, PA Wells Fargo Center
11/3/11 – Washington, DC Verizon Center
11/5/11 – East Rutherford, NJ IZOD Center
11/6/11 – East Rutherford, NJ IZOD Center
11/7/11 – New York, NY Madison Square Garden
11/8/11 – New York, NY Madison Square Garden
11/14/11 – Ft. Lauderdale, FL Bank Atlantic Center
11/15/11 – Miami, FL American Airlines Arena
11/18/11 – Uncasville, CT Mohegan Sun Arena
11/19/11 – Atlantic City, NJ Boardwalk Hall
11/21/11 – Boston, MA TD Garden
11/22/11 – Montreal, QC Bell Centre
11/23/11 – Toronto, ON Air Canada Centre
11/24/11 – Toronto, ON Air Canada Centre
11/26/11 – Detroit, MI Palace of Auburn Hills
11/27/11 – Pittsburgh, PA Consol Energy Center
11/29/11 – Kansas City, MO Sprint Center
11/30/11 – Chicago, IL United Center
12/1/11 – Chicago, IL United Center
12/3/11 – New Orleans, LA New Orleans Arena
12/5/11 – Houston, TX Toyota Center
12/6/11 – Dallas, TX American Airlines Arena
12/9/11 – Las Vegas, NV MGM Grand Garden Arena
12/10/11 – San Jose, CA HP Pavilion
12/12/11 – Los Angeles, CA STAPLES Center
12/13/11 – Los Angeles, CA STAPLES Center
12/16/11 – Tacoma, WA Tacoma Dome
12/17/11 – Vancouver, BC Rogers Arena
12/18/11 – Vancouver, BC Rogers Arena