RZA Reflects on Ghostface Killah's Ironman 15 Years Later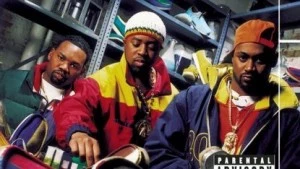 On October 29, 1996, Ghostface Killah dropped his debut LP and the only album of his to ever got platinum, Ironman. On the anniversary of its release, XXLMag.com spoke with The RZA, Ghostface's Wu-Tang leader and the producer behind the disc, to reflect on the project, 15 years later.
"Iron Man was the first album that we recorded outside of my studio. That    was the first album after the second flood [in my home studio]. The second flood disabled my studio, so we had to go and rent a studio called Mystic Studio on Staten Island. The beautiful thing about recording that album though, being that we wasn't in my studio, it was the album we made with studio 'sabotagry' happening. What I mean by that, on all the other Wu albums, 36 Chambers, Tical, Return to the 36, Cuban Linx, Liquid Swords, it was mostly no girls allowed in the studio.  I was real strict about that. But when we did Iron Man that's when I let down my guard and it was just crazy yo. Crazy stories.
"To me it took away focus, but on Iron Man that was the first time we allowed the female presence and I think from there we went crazy. We got more used to working outside our own environment, like going to other places, terrorizing other studios, breaking in shit and all that shit. But it was a fun album.
"One of my favorite songs was "Assassination." I remember not going to sleep for like three days working on that song because I bought a slide guitar that I didn't know how to play. And you hear that sound [makes slide guitar sound] one of them old country slide guitars, me trying to play it and sampling my own playing. Eventually I got something out that motherfucker and that song to me is still one of those raw ass Wu Tang song, its just hard lyrics, obscure beat, know what I mean and the weirdest fucking hook." —As told to Jesse Gissen