Pusha T Speaks on His Obesseion With Wrestler, Ric Flair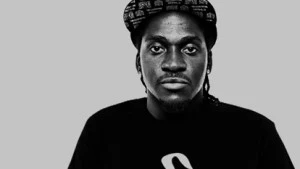 Pusha T says if wrestling legend "Nature Boy" Ric Flair didn't mind spending on dames, why the hell should he? On his new song "What Dreams Are Made Of," the lyrical grappler tells XXLMag.com he wanted to give his fans a round of "supreme baller shit talking."
"Sell that pussy to me./ I'd rather buy it baby./Look at your purse, you need the help./ You can't deny it baby," he raps on the chorus.
"I don't want it free baby," Pusha laughed on the phone yesterday. "I don't. Flair didn't want it free."
Pusha says he's been a fan of Flair since the National Wrestling Association days in the 1980s. One of Flair's patented boast worthy interviews is used at the top of "What Dreams Are Made Of."
"I loved wrestling," Pusha explained. "I was a fan of Dusty Rhodes. My dad sat me down and was like 'Yo, why you like him? Look at him! He has that big tumor on him. He looks disgusting. You supposed to like [Flair].' I was like, 'Why dad? He's the bad guy.' My dad said 'who's cleaner? Who's fresher?' Essentially he was saying 'You don't wanna muse Dusty Rhodes buddy.' Ever since then I have been a Ric Flair fanatic.
"I felt the song was fitting," he added, further delving on why he chose to the almost-20-time World Heavyweight Champion on his record. "The hook spoke in level of arrogance. I was trying to match a Pusha arrogance of what Flair would do. That's why I put him at the top."
"What Dreams Are Made Of" will be included on Pusha's Fear Of God II: Let Us Pray EP out on November 8 on Def Jam Recordings. —Shaheem Reid