Drake Addresses Pusha T Jab, Lil Wayne's Jay-Z Diss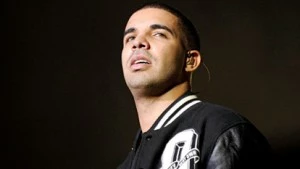 Drake stopped by Funkmaster Flex's Hot 97 radio show tonight (October 13) to premiere his new song with Young Money labelmate Nicki Minaj called "Make Me Proud," and during the visit, the T-Dot-bred superstar sat down with the veteran DJ to discuss some of the beef he's been associated with lately.
First off, Flex asked him about appearing on YMCMB boss Lil Wayne's Jay-Z diss track, "It's Good."
"I really just did my verse over the beat, man," he said about the track. "I'm not gonna say I didn't hear the song before it came out. Wayne recently said in an article that 'I can never feel like I created a monster in Drake because I'm his boss.' And in every regard that's a respectable comment. I'm a soldier for Wayne, he put me here, so I just really did what I had to do, which was deliver a verse on a beat and what he does with the song after that is completely up to him."
But don't get it twisted, it doesn't seem as if Drizzy has any negative feelings towards Hov.
"I think that you know, it's silly to say well the initial jab wasn't a jab," he said about Jay's line about Baby on "H*A*M." "It's silly to say that that initial comment wasn't completely directed at that situation and I think that Wayne who often is never afraid to step up to the plate did what he did back. And I think that's what hip-hop is about. And I got the utmost respect for Jay, I mean I'm not really involved in that situation. He's knows he's been a great mentor in my career and of course Wayne is a brother to me so I feel pretty great man."
Meanwhile, when it comes to the proposed subliminal attacks made by Pusha T on "Don't Fuck With Me"—a freestyle recorded over Drizzy's "Dreams Money Can Buy" instrumental— Drake said he feels unscathed.
"I listened to it and I just couldn't pick it out," he said referring to the alleged diss. "I couldn't pick out where I was supposed to be offended."
"First of all I never really had any interaction with Pusha T so for him to diss me would be purely issues that he's having within himself," he added. "We've met but we've been just always cordial with each other. I'm a fan of The Clipse. I say it in interviews so I never really had an issue with him but you know it's a frustrating time for a lot of people right now. I get it, so if it was directed at me just make it a lil' more direct next time. You know, I'm up for whatever, man. I didn't take offense to it, though."
Drake's sophomore album, Take Care, is set to hit shelves on November 15. —Elan Mancini