DMX Says He's Sober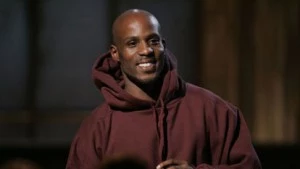 DMX has finally put his days of drug use behind him. At least that's what he tells TMZ.
In an interview with the gossip site, the Dog, who was just released from prison last July, said he has quit using cocaine.
"Everyone was taking advantage of me with my finances, trying to put me in the direction to fail," he explained of his decision. "I have 10 kids. I have to drive them in the right direction, so I let the cocaine go."
X even went back to church to help him stay on the straight and narrow.
"When [DMX] first came to my church he looked broken, sad, and full of struggle," the Yonkers-bred MC's pastor said. "Now you see a dramatic change. You see that the drugs and alcohol aren't in his life."
"I am on a spiritual road to do right in my life," X added. "I am leaving out all negativity and going to stay on the right road to positive."
DMX is currently spending a lot of time in the studio and mounting his comeback. For more on the X man, check out XXL's October 2011 issue, on stands now. —Elan Mancini