Andre 3000 to Appear on B.o.B's New Album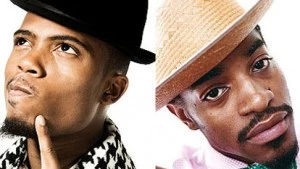 B.o.B has been getting compared to Andre 3000 ever since the 2009 XXL Freshman stepped out onto the scene and according to Grand Hustle label boss, T.I., fans will finally get a chance to hear the two together on the same track. Tip told XXLMag.com that the two ATLiens collaborated on a track called, "Play the Guitar" off of Bobby Ray's forthcoming sophomore album, Strange Clouds.
Bob plays guitar on the cut, which also includes vocals from the recently freed King of the South.
"They sampled that verse on [Drake's] 'Fancy' where I say, "She play niggas like B.o.B play the guitar."
As previously reported,Three Stacks will also be joining Tip, Wiz Khalifa and Lil Wayne on the remix to pop singer, Ke$ha's song "Sleazy."
T.I. also told fans to look forward to his feature on Strange Clouds called "Arena," as well as the video for the title track with Lil Wayne.
"Me and Stunna Man been communicating back and forth about trying to find an appropriate date for all of them to make it in Miami," he said of the "Strange Clouds" video.
B.o.B's Strange Clouds is set to drop on March 2012. —Jesse Gissen