50 Cent to Appear on Piers Morgan Tonight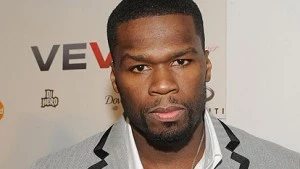 50 Cent will be the guest on Piers Morgan Tonight later today (October 31).
The G-Unit general, now 36, has been appearing on numerous shows lately, such as the morning news program Today, OWN's The Gayle King Show, and CNBC's Power Lunch to promote his upcoming book Playground: The Mostly True Story of a Former Bully.
Now, 50 will be guesting on Morgan's program to discuss what inspires him as a hip-hop artist, his troubled past and his new Street King energy drink, where he will provide a meal to a child in need for each beverage sold.
The full interview with 50 will air tonight at 9 p.m. EST/PT on CNN. —Christopher Minaya