50 Cent "Pursues" New Movie Role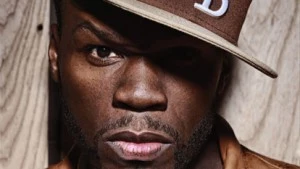 50 Cent is set to star in a new action thriller, led by longtime associate, music video director Jessy Terrero, titled The Pursuit,
According to Variety, shooting for the film is set to begin on February 15 in Louisiana. The story centers around a cop and criminal brought together because of their personal vendetta against an escaped bank robber all the while a "US Marshall hunts the men to prevent them from killing the convict." Matt Johnson of Into the blue" and "Torque penned the screenplay.
The Pursuit is a partnership through 50 Cent's Cheetah Vision and Emmett/Furla Films. Lionsgate will distribute the film, and is part of 50 Cent's 10-picture $200 million output deal.
Also it was announced in September that 50 will also star in another film set to come out next year will he will be playing a 1980's era pimp. That movie, titled The Frozen Ground, also features John Cusack, Nicholas Cage and Vanessa Hudgens. According to the Anchorage Daily News, the flick is based on the true-life story of Robert "Butcher Baker" Hansen an Alaska pimp turned serial killer. The Frozen Ground is set to start filming this month. —Steven Jones