Win Tickets to J. Cole's A Dollar & A Dream Concert in NYC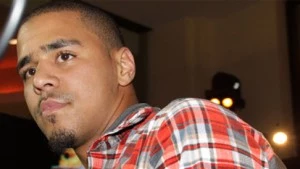 J. Cole will be celebrating the release of his debut album, Cole World: The Sideline Story, this Sunday, September 25 with a concert in New York City and XXLMag.com has one pair of tickets to giveaway.
The first person to email XXL@harris-pub.com with their full name (first and last) and the answer to the following trivia question will win: what was the title of Cole's first mixtape? Please put "J. Cole tickets" in the email subject line. Fans will have to be in the New York area today in order to pick up the tickets. XXL will notify the winner.
As previously reported, Cole will be performing at Manhattan's Roseland Ballroom on Sunday, and in a gift to his fans, is only charging a $1 entry fee. Appropriately titled the A Dollar and A Dream concert, tickets for the Hot 97-sponsored show are currently available at three Jimmy Jazz locations throughout NY. In Harlem fans can visit 132 W. 125th Street and 239 West 125th Street and in Brooklyn at 442 Fulton Street. Starting at 12 noon on Sunday, tickets will also be available at the Roseland Ballroom box office, where the show will take place the same day at 7 p.m.
The 2010 XXL Freshman's debut LP hits stores on Tuesday, September 27. —XXL Staff