Uncle Luke Sues College Booster for Slander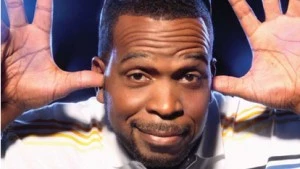 Uncle Luke is taking Nevin Shapiro, a former Universtiy of Miami booster, to task for allegations that the imprisoned Ponzi schemer made about him in an interview with Yahoo Sports.
In the report, Shapiro claims that the ex-2 Live Crew leader paid for prostitutes for UM football players. Denying the allegations, Luke is now suing Shapiro for over $15,000 for slander and defamation.
According to the Associated Press, the suit, filed earlier this week, says Shapiro falsely accused Luke of engaging in "illegal and immoral behaviors relative to college-age athletes."
Shapiro has yet to comment as of press time. —Elan Mancini