T.I. Released From Atlanta Halfway House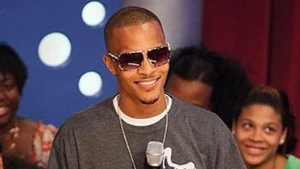 The King's back.
T.I. was quietly released from an Atlanta halfway house earlier this morning (September 29), his attorney Steve Sadow confirmed with XXL.
This comes after the Atlanta rapper spent nearly 10 months in federal prison on a probation violation for drug charges.
On Wednesday (September 28) , rapper Future's "Magic" track featuring T.I. hit the Internet, marking Tip's first official verse since being released from prison.
"Happy for the man," T.I.'s close collaborator DJ Drama told XXL with joy. "Two years ago during the [BET] awards this fiasco started. Two years later, we can move on and start a new chapter!"
[Editor's Note: T.I. was arrested on federal gun charges in October 2007, nearly four years ago.]
Added rapper and friend Killer Mike: "We have talked [in the days prior to today's release]. He seems very happy and focused on making music. King home!"
Stay tuned to XXLMag.com for more details. —Mark Lelinwalla