Nas Set to Release It Ain't Hard To Tell Memoir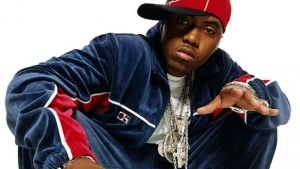 Nas is gearing up to release his very own memoir, It Ain't Hard to Tell, which will be co-written by journalist Touré and will be released by HarperCollins. The book is slated to hit shelves Fall 2012.
It Ain't Hard to Tell will delve into Nas' beefs with Jay-Z and Bill O'Reilly, his past relationships with both Carmen Bryan and Kelis, and his mother's battle with cancer.
Nas is also readying his new album, tentatively titled Life Is Good, for later this year. The first single "Nasty" is currently available on iTunes.—Gina Montana