Lil Wayne Compares "John" to Rick Ross's "I'm Not A Star"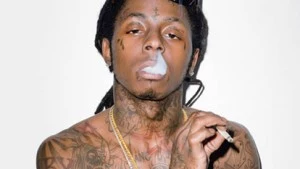 Lil Wayne has done it again with his new LP, Tha Carter IV. The New Orleans superstar enters the Billboard 200 album chart at no.1 with his latest project— selling just under a million copies in its first week. Weezy, of course, had no shortage of ammunition (no pun intended) to entice fans to cop his album. "How to Love" and "She Will" featuring Drake are top 10 singles, meanwhile "John" with Rick Ross has been bullying the clubs and streets for months.
Weezy recently spoke on the obvious similarities between his Polow Da Don-produced song, "John," and Ross's track, "I'm Not a Star" produced by J.U.S.T.I.C.E. League.
"We heard the beat, and I was fresh out [of jail], you know, so I ain't really know new music—no new music," Wayne told XXL. "I ain't really know about nothing, so, we heard the beat, and when it came on, Mack [Maine]—it just made Mack say that [Rick Ross line]. Mack just said that 'I'm not a star, somebody lied, I got a chopper in the car.' He's like, 'that beat sounds just like that.' And I was like 'does it sound so much like it to where I shouldn't do it?' And he was like 'nah, 'cause that bitch still hard as fuck.' So, I did it and I was like 'I need a hook.'"
Weezy thought it was appropriate to include Rozay on the record. He called the Bawse and gave his friend two options. Wayne told Ross that he preferred a chorus that used lines from "I'm Not A Star," however, Ross was also free to make a completely fresh hook.
"He could have just put a hook on there," Wayne said. "He could have said something else, but he did what we wanted it to be, and I just added the other part."
Wayne and Ross have been rocking together for most of this year. Besides shooting the video for "John," they connected on Ross's "9 Piece (Remix)" and toured on both legs of I Am Still Music  outing. —Shaheem Reid