Lil Wayne's Tha Carter IV Sells 964,000 Units, Breaks iTunes Record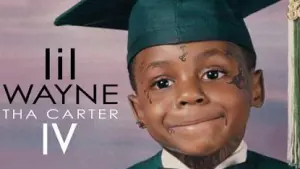 It might not be a milli, but Lil Wayne's long delayed, highly anticipated album, Tha Carter IV, officially sold 964,000 copies in its first week, according to the Nielsen SoundScan report.
The shocking numbers will easily place the LP at the No. 1 spot on tomorrow's (September 7) Billboard Top 200 albums chart, according to billboard.com.
C4 is the highest-selling rap album, and highest-selling album from a male artist, period, since Wayne's 2008 opus, Tha Carter III, which sold 1,005,000 units in its first week. In addition, the disc is the second highest-selling LP of 2011 behind Lady Gaga's Born this Way, which sold 1.1 million. Weezy sold C4 for full price, while Gaga had her CD on sale for 99 cents during her first week.
Billboard reports that Tha Carter IV broke the record for the highest-selling album on iTunes in its first week with 345,000 digital copies downloaded.
Stay tuned to XXLMag.com tomorrow for a full breakdown of this week's charts. —Elan Mancini