Drake is "Making Timeless Music" on Take Care, Mack Maine Says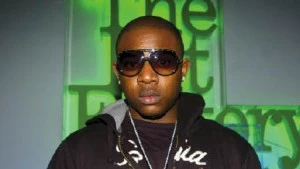 Aubrey "Drake" Graham is the same cat they signed in 2009, according to his Young Money president, Mack Maine.
"He hasn't changed; more chicks, more money and still the same," Mack told XXLMag.com. "He's still my little brother from when I met him. He rapped for me in the hallway. Wayne was like, 'This kid is nice in the hallway.' [He told Drake,] 'This is Mack, he runs the label with me.' Drake spit a verse for me in the hallway. I'll never forget, he spit and I was like, 'Wow.'"
While he hasn't changed as a person, Mack did say that when fans hear Drizzy's upcoming album Take Care, they'll hear his evolution in the booth.
"As an artist, he's polished up," Mack promised. "The singing has definitely gotten better. He took lessons and kept working on his craft. He's gotten better. He traveled the world. When you travel the world, you have that much more to talk about. His song making ability is crazy. Before, it might have been a hit, now it's a super hit. Like 'Marvin's Room,' that's a song that people are gonna relate to when we're dead and gone. [That type of situation has] happened before we came, it happens while we're here. It's gonna happen while we're gone. He's actually making timeless music."
Take Care is still being recorded, but it is still on schedule to come out on his birthday, October 24. As for the proverbial, dreaded sophomore album jinx, Mack says, Drizzy's "going to live up to the expectations. He's hasn't missed a beat." —Shaheem Reid