Wale: "Why Can't I Say My Album is Just as Good as Reasonable Doubt"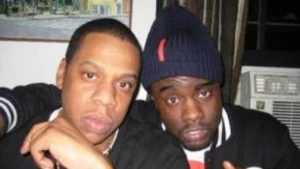 Wale couldn't have picked a better title for his sophomore album. As the November release date for Ambition approaches, the D.C. MC isn't concerned with obtaining the commercial success that eluded him with his debut album, Attention Deficit, he wants to be the first XXL freshman alumnus to release an indisputable classic.
"None of us have been able to create a critically acclaimed album so to speak," Wale tells XXL. "That was my goal to try to do that. I ain't really into selling because I'm doing pretty good. I got records on the radio for the first time in my career."
Actually, delivering a classic won't cut it for Wale. The Maybach Music Group signee won't rest until he drops an album that's universally heralded as one of the greatest hip-hop albums of all time.
"I'm just trying to make a classic album, something that you can put up there with Reasonable Doubt and all the stuff that's blasphemous to compare your work to now," Wale explained. "Why can't I say my album is just as good as Reasonable Doubt or I'm trying to beat Reasonable Doubt? That shit is blasphemous to say."
"They just think that's 'cause people are too lazy," he continued. "Young niggas won't let themselves be great and old niggas won't let young niggas be great. Jay-Z's my personal friend. Jay-Z's a nigga that I idolized when I was younger. Why the fuck you telling I can't try to beat his album?"
Ambition is set to hit stores on November 1. —Carl Chery