The D.O.C. Plots Reality Show With Erykah Badu, Promises Dr. Dre's Detox is Coming Soon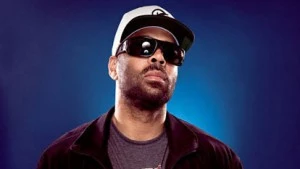 Rap legend, The D.O.C., is apparently plotting a comeback. After reuniting with frequent collaborator Dr. Dre and the mother of his seven-year-old daughter, Erykah Badu, the Dallas rap vet has several projects in the works.
In an interview with the LA Weekly, D.O.C. revealed that he recently moved back in with Badu, after a brief falling out with Dre, and while staying with her, he came up with the idea of a reality show. With three children— 13-year-old Seven by Andre 3000, two-year-old Mars by Jay Electronica and of course his seven-year-old Puma—there is plenty of action going on in the Dallas home that he would love to show the world. He hopes to even marry Badu and include that in the show's finale.
In addition, he's also filming another show, where he will train aspiring rappers and get their verses on tracks with his artist friends, Snoop Doog, Andre 3000 and Badu. He's already in talks with several production companies to get the show on the air.
Quite possibly the most promising news is that The D.O.C. and Dr. Dre squashed their beef late last month, and began to finish the work they started on the producer's long awaited Detox album. The D.O.C. who helped Dre on The Chronic, 2001, Snoop Dogg's debut LP, Doggystyle, and several of the N.W.A. albums, says the songs they have worked on will help, "get that core audience back, with those types of songs, and that California vibe from the Chronic album."
"He's pretty fucking close," he revealed about a release date. —Elan Mancini