Mack Maine Speaks on Lil Wayne's "Unexpected" Hit, "How to Love"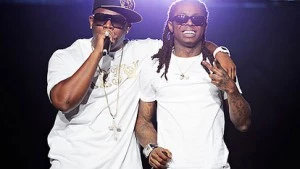 Young Money president, Mack Maine tells XXLMag.com that that although he didn't see  Lil Wayne's rock tinged hit "How To Love" coming, the record will keep Weezy's stratospheric rise fully-fueled.
"'How to Love' is incredible," Mack beamed. "I think it's gonna take him to another level. You sit back and ask if it's possible for him to go somewhere else and now we actually see. 'How to Love' surprised me and the response surprised me. I expect the unexpected with him that's my motto in life, but I didn't know it was gonna go there.
The video for "How To Love" has gained critical acclaim. It depicts how a young female's life can be drastically affected if she isn't brought up in the right environment and taught about love and self esteem.
Wayne closed out the MTV Video Music Awards on Sunday night with a performance of the Top 10 single.
"We're still trying to take over the world," Mack says. "We haven't taken over the world yet. We still got a few continents … A few countries. I can't even say continents."
Tha Carter IV is in stores now. —Shaheem Reid