Lil Wayne: "I Don't Look at 'How to Love' As Singing"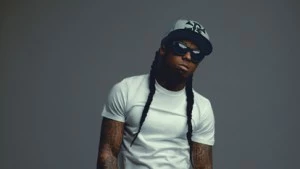 As Young Money president Mack Maine recently told XXLMag.com, "How to Love"—
Lil Wayne's second single from Tha Carter IV—came as a surprise to fans. In a previous interview with XXL, Lil Wayne said the song was a shock to him as well.
The sweet-natured song finds Weezy crooning about an insecure girl who never experienced love over a breezy, radio-friendly guitar loop. But when Weezy first heard the Detail-produced beat, he wasn't sure what to make of it.
"I came home and my man Detail gave me that record," he recalled. "When I got in the studio I listened to it all the way through it and I was like 'this shit ill, but it don't have no room for me. Where do I go [in]? I don't get it. He just want me to [record] a verse?' Then [Mack] was like 'He wants you to do the [whole] song!"
Birdman, Jr. said the experience was similar to how he recorded Tha Carter III's breakout hit, "Lollipop."
"That same thing happened with 'Lollipop,'" he explained. "My man, [producer] Static Major, came in [the studio] and he cut the song on. I was like, 'That shit cool.' I started rapping on the song, and I was like 'I'm finished.' I just did eight bars and he was like, 'Nah, you supposed to go in there and say all that other shit too.'"
"That was the biggest song I had to this day," he continued. "So, I did the same thing with 'How to Love.'"
While Weezy is not rapping on "How to Love," he doesn't want fans to think that he's singing on the tune.
"I don't look at 'How to Love' as singing," he said, "'cause I don't know how to sing. Singing has a definition in the dictionary and I don't follow none of that muthafucka. But, I know how to make a song. I know how to use my voice. I don't know how to sing, but I know what to do with my voice. I just made a great song. Singing is something totally different."
"How to Love" is currently sitting at No. 8 on the Billboard Hot 100 in its 13th week on the mainstream singles chart.. Lil Wayne's Tha Carter IV is in stores now. —Elan Mancini with reporting by Shaheem Reid