Lil Wayne's Tha Carter IV Projected to Sell 900K After One-Day Sales Tallied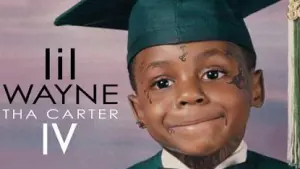 Earlier this week, Billboard estimated Lil Wayne's Tha Carter IV album to sell anywhere between 700,000 and 850,000 copies. Now, the industry insiders at hitsdailydouble.com have their projections in and they are even higher.
After tallying up the numbers from CIV's one-day sales, Hits puts Weezy on track to sell around 870,000 to 900,000 units. If true, this number will easily secure Mr. Carter a seat at No. 1 on the Billboard Top 200 albums chart.
In addition it will be the fourth week in a row that a new rap release has held down the top position on the charts. Game's The R.E.D. Album debuted at No. 1 earlier today (August 31), and Jay-Z and Kanye West's Watch the Throne LP boasted the top spot the previous two weeks.
Stay tuned to XXLMag.com next Wednesday, September 7 to get the official Nielsen SoundScan numbers. —Elan Mancini