Jay-Z & Kanye West's Anti-Leak Methods Revealed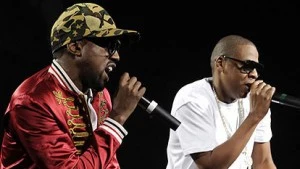 Last Monday (August 8), XXLMag.com investigated how Jay-Z and Kanye West managed to keep their highly-anticipated collaboration album, Watch the Throne, from leaking. Since then more details on the awe-inspiring feat have been revealed.
Billboard magazine spoke to one of the LP's main engineers, Anthony Kilhoffer, to get the low down on how they were able to keep the project on lockdown. In addition to having a no-email policy when working with outside producers (as XXL previously reported, everyone who collaborated on the disc had to record in-person), Kilhoffer told Billboard that all of the sessions were saved to offsite hard drives, stored in a locked Pelican briefcase that were only accessible using his fingerprints. Kilhoffer and fellow WTT engineer, Mike Dean were the only men that had access to those files.
Along with those precautions, the duo didn't send the CD to get pressed up until days after it already debuted on iTunes.
"I think there are a lot of people looking at this and saying, 'Wow, maybe these guys are onto something," an anonymous Roc Nation executive told Billboard. "I'd be surprised if many other artists don't use this strategy as well." —Elan Mancini