Jay-Z Partners With Pharrell's Billionaire Boys Club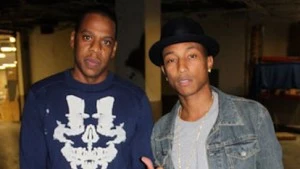 Jay-Z has a new clothing line in his portfolio. GQ reports that the Jiggaman is now in business with frequent collaborator Pharrell Williams's popular Billionaire Boys Club.
Apparently, Rocawear, Jay's signature line, owns a licensing and manufacturing deal to distribute BBC. Pharrell will continue to be involved with the brand.
It is uncertain how this new deal will affect BBC's availability in stores. Stay tuned to XXLMag.com as more on this story develops. —Elan Mancini